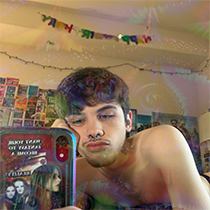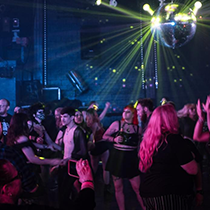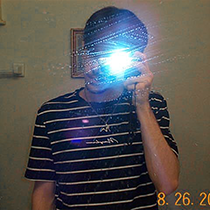 GENERAL

Name: Bryce
Age: 21
Birthday: 12/14/2000
Car I Drive: Blue 2006 Chevrolet HHR
Where I was born: Camp Pendleton, California
Where I grew up: Alvin, Texas


FAVORITES


*RECENTLY*
Favorite Song: Sex Dwarf by Soft Cell (listen)
Favorite Show: Dance Moms
Favorite Game: Grand Theft Auto 4: TBOGT

*ALL TIME*
Favorite Color: Black
Favorite Store: Goodwill
Favorite Season: Winter
Favorite Drinks: Sprite & Franzia Boxed Wine
Favorite Subject: History
Favorite Book: The Walking Dead Comics
Favorite Perfume: Japanese Cherry Blossom
Favorite Place: Numbers Nightclub in Houston, TX

Favorite Singers/Bands: Aaliyah, Age of Consent, Alice DJ, Arctic Monkeys, Avril Lavigne, Bat For Lashes, Bikini Kill, Bratmobile, Britney Spears, Christina Aguilera, The Cranberries, The Cure, Cute Is What We Aim For, Deee-Lite, Depeche Mode, Excuse 17, Garbage, Gary Numan, Glass Animals, Gorillaz, Gwen Stefani, Heaven 17, Heavenly, Heavens To Betsy, Hole, HOMESHAKE, The Human League, Iris, Kate Bush, Katy Rose, Kelli Ali, Kittie, L7, La Roux, Lady Gaga, LCD Soundsystem, Lemongrass, Lil Uzi Vert, Lil Kim, Matt and Kim, Mazzy Star, Metric, MGMT, Ministry, MS MR, My Chemical Romance, My Ruin, Neon Indian, Nine Inch Nails, No Doubt, Omni Trio, The One AM Radio, Panic! At The Disco, Paramore, Paris Hilton, Pet Shop Boys, Phoenix, Portishead, Portugal. The Man, The Postal Service, Pretty Sick, Punkinloveee, Revolting Cocks, Rob Zombie, She Wants Revenge, Shiny Toy Guns, The Smiths, Snake River Conspiracy, Sneaker Pimps, Sonic Youth, Stars, The Strokes, Taking Back Sunday, TLC, Tuuli, Vengaboys, Zero 7.

Favorite Movies: Thirteen, Closer, The Matrix, American Beauty, Jawbreaker, Death Proof, Planet Terror, The Doom Generation, Scarface, A Life Less Ordinary, The Butterfly Effect, Requiem For a Dream, Romeo + Juliet, Pulp Fiction, You've Got Mail, Sugar & Spice, Charlie's Angels, Nowhere, Run Lola Run, Mysterious Skin, Scream, Halloween, Saw, Tomb Raider.

Favorite Video Games: Animal Crossing, BloodNet, Cooking Simulator, Corpse Party, Counter-Strike, Deus Ex, Dying Light, The Elder Scrolls, Emily Is Away, Fable, Fallout, Garry's Mod, Gone Home, Grand Theft Auto, Half-Life, Hotline Miami, House Flipper, Left 4 Dead, Max Payne, Mirrors Edge, Mortal Kombat, People Playground, Pokemon, Postal, Project Zomboid, Resident Evil, Saints Row 2, The Ship, Silent Hill, The Simpsons Hit and Run, The Sims 2, The Sims Online (FreeSO), Simcity 4, Stardew Valley, Tekken, Terraria, Tomb Raider, Unreal Tournament, The Walking Dead.