---
LyFe UpdAteZ:

★ Amy and I went to Arizona last month to spend thanksgiving with my mom & siblings at my grandparents house in Gold Canyon. Our flight to Phoenix left from IAH on Nov 24th at 5:50 IN THE MORNING. It was the cheapest flight I could find, I spent $473 (Plus $30 to ensure that Amy & I sat together) for both of our tickets. IAH is about an hour away from where I live so we didn't sleep at all the night before. Amy and I were hanging out in my room at like 2AM chugging energy drinks and coffee. Kiersten got to my house around 3am and we hung out in my old room, (Uhh I'll explain my room situation next.. holy shit was that a mess. Anyways..) We smoked a few bowls before Amy and I chugged some boxed wine straight from thE TAP. (important note: flying is my biggest fear, I FREAK OUT when I have to fly so I got pretty loosey goosey before the flight.)

We got to the airport around 4AM and the security line WAS SO LONG. It took us like 30 to 40 minutes to get through security. We got through with about 20 minutes to spare so we went and got food, I got some hersheys kisses and some OJ & Amy bought a sandwich FOR LIKE $11!! which she said was terrible, sadly. There was some man at our gate singing christian music & playing a guitar we thought we were about to die. Whenever we got on the plane I started frEAKIN out and when we took off I was LATCHED onto Amy so god damn tightly. OMG the worst fucking part was when as we were taking off, the overhead bins started to rattle VIOLENTLY, I WAS SO SCARED. Bitch I was fully prepared 2 DIE in a plane crash. We lived though.

My mom & stepdad got us from the airport around 8am Arizona time and we immediately smoked a bowl. My mom lives in New Mexico right next 2 Colorado so she gets legal weed and jesus CHRIST that shit puts me on my ass. I forgot about the scary ass plane ride REAL quick. (... Can you tell the wine is kicking in? Is this making sense? I'm tipzy...) Anyways, we got to the hotel and Amy & I passed TF out for a few hours before we went to some family dinner thingy at one of the Air BNB's that one of my family members were staying at. It was fun, Amy got me a box of wine and I was drinking straight from the spout most of the trip.. tee hee. I was fucked up at the family functions.

Later in the night when me and Amy were all wiNeD uP, we went for a walk. IT WAS SO MUCH FUN. I'm getting emotional thinking about it, I love Amy so much. We were drunk as shit dancing around this random ass neighborhood in Arizona singing along to gwen stefani songs. I remember falling on my ass in the street at some point. We ended up having to pee so we both pissed on the side of the road. Amy is a guRL though so she went to lean up on somethin and HER DRUNK ASS ENDED UP PISSIN ON A CACTUS LMFAOOO. I was cackling while pissing on the side of road. omg. She had fuckin spikey things all over her ass afterwards. The cool thing about arizona is they have laws or whatever against light pollution so there are BARELy any street lights so 1. we can pee in public peacefully and 2. YOU CAN SEE STARS AND CONSTELLATIONS AND SHIT. AHhhHH. anyways.. moving on..

After the 2nd day, I think, we checked out of our hotel and stayed at my grandma's house for the rest of the trip. To sum it up as quick as I can, (i'm rambling a lot tee hee.) We drank wine, smoked a ton, hung out with my mom and siblings, watched Flavor of Love, ate GOOD FOOD, caught up on our sleep, and just.. fuckin chilled, y'know? It was so much fun, a really great time.

The day we left sucked, I was sobbING. Our flight left on Nov 30th around 4pm. Just like before the flight to AZ, me and amy were smOKIN AND DRinkin before we went to the airport. My mom gave us the rest of her lil weed pen and me and Amy took turns puffin the fuck out of it and my vape outside of PHX airport before going in. They had a bunch of displays of what flight attendants used 2 wear in the past and our high asses were like :O starin at em for the longest time lmfao. The flight home was a similar experience to the 1st flight, me gripping Amy in terror while the overhead bins rattled violently. We survived the flight home tho and Kiersten picked us up at IAH to return us to our miserable lives in TX. BLAH. I ramble a lot. Anyways, here are some pics from the trip: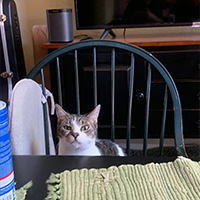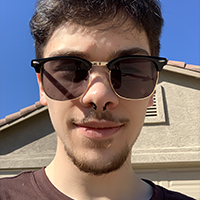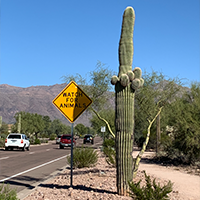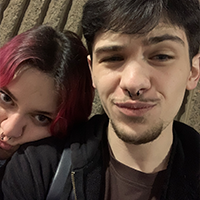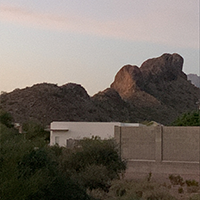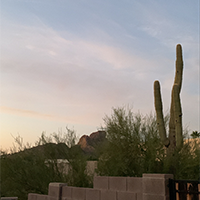 ★ Okay.. MY ROOM! Holy shit. So, a few months ago I was getting ready to go out to Numbers with Amy and our friend Sax when they noticed that my shower was leaking. They told me abt it and my DUMBASS went in there and tried to use all my strength to turn off the water and I ended up SNAPPING the damn twisty thing that turns my shower on which caused it to leak even more water that I couldn't turn off. I told my grandma as soon as it happened but she kept putting off getting it fixed and it ended up fucking EVERYTHING in my room up. Holy shit. Sometime before I left for New York I noticed that my floorboards were like.. buckling and leaking water. I'm a total moron though so I just ignored it!! because I'm dumb!! and thought it would just fix itself or something?? I'm goin' through a lot at home bc I take care of my grandparents and .. that's a whole nother story I DON'T want 2 get into, but anyways .. that was the last thing I needed!

So I left for new york and came back a week later and, OF COURSE, it got WORSE. Half of my room had water under the floorboards. Anyways, MONTHS after the initial leak, I finally cleared out my room like COMPLETELY so that it could get fixed. Whenever I cleared out my closet there was a HUGE SPOT OF BLACK MOLD ON MY CLOSET WALL. I HAD BEEN LIVING, CHILLING RIGHT NEXT TO IT FOR MONTHS. It was SO GROSS. The people that fixed it had to tear out the drywall, completely repaint my room, and I got a new floor. That all started earlier this month or so, I just finally moved back into my room yesterday. I was staying in my childhood bedroom while all that was going on. GOD i'm so glad that whole situation is over, it was hell. Here's a pic of my temporary set-up for the next few months, hopefully I'll be moving out early next year: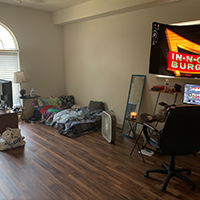 ★ I TURNED 21! December 14th, 2021 was my birthday and honestly, I can't remember much from that week. I'll try to explain the week the best I can. On Tuesday, my bday, Amy, our friend Taylee, and I started off the night at chili's. I had 2 long island iced teas with my food and i got a lil buzzed. After that we went to this bar in Houston called Poison girl where I had a vodka sprite and a shot called Poison Girl. It was so much fun, there was a photobooth there and we all whipped out our titz for the camera. good times. After that we went to Kinky Tuesday at numbers where I had another vodka sprite while watching ppl getting tied up on stage & whipped and shit under a red light, GOD it was awesome. I don't think I did anything on wednesday, I think I just bought some wine and chilled but I honestly do n0t remember. Thursday was Y2K night at Numbers and I had a fewwww too many shots & vodka sprites, I ended up puking in the bathroom for like 2 HOURS before we left and got caines. Friday was a normal Numbers 80s night, I drank some drinks I've been wanting 2 try from my fave bartender and danced my ass off. I don't remember too much from that night, I remember sitting on this guys lap outside while I smoked a cig and talked to him w Kiersten. I think we were talking about going to vegas and getting a 3 way marriage or something... Idk. I think that was the night I ended up diving into a bush. I had fun!!! I fucking love being 21. Here are some pics from that week: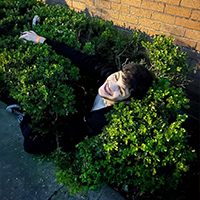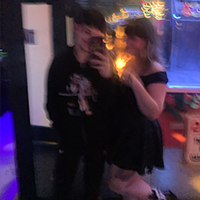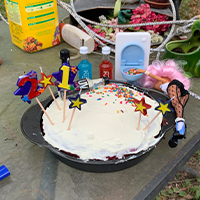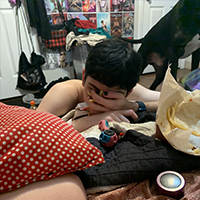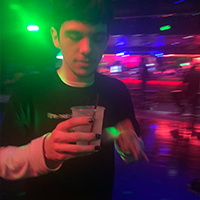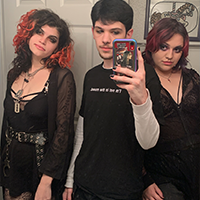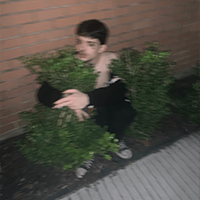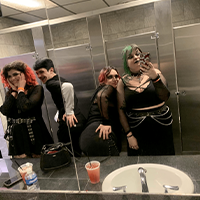 WELL I have been drinking wine while writing all of that over the past hour and I am ... chillin. I think I'm gonna play GTA 4 for a bit and then go 2 bed, I gotta work tomorro, sadly. I hope that you're doing well! See U next time I update my site in like.... 500 billion years!
---