(Edit 11:44pm: so i don't think he was kicked out, i heard that he was moving in with his grandparents? small detail but whateva.)

Hey, I just got home from school. Wow, There is so much going on I don't know where to start.

So, regarding my last post, the guy I was talking about did actually pass away yesterday. He was in a car wreck in which he was ejected out the windshield because he wasn't wearing a seatbelt. Here's a small paragraph about it from an article i'll link to HERE:

MITCHELL COUNTY, Texas - The Texas Department of Public Safety is investigating a crash in Mitchell County that left a teenager dead.
The crash happened around 1 p.m. Sunday on I-20, just east of Loraine.
DPS said Colton Hugh Scopel, 18, of Alvin, hit a guardrail. His 2011 Ford F-350 pickup continued through the center median and crashed into a concrete pillar of the overpass on CR 424.
Scopel -- who was not wearing a seat belt -- was pronounced dead at the scene.

The whole ordeal is crazy. Here's a rundown on the events from my perspective: He posted my prom pictures while calling me & my BF "disgusting and pathetic" onto his twitter on last wednesday, 5/1/19. That same day, a video of him yelling racist and homophobic remarks was exposed and it got over 10k views. Because of this, a lot of his friends turned on him, and he was exposed to everyone for being the bigot he was. A lot of people were angry, and there was a lot of people bashing him. Fast forward to yesterday, I got the news of his death. From what i've heard, due to his actions he was kicked out of his house and that was why he was so far from our town, Alvin, when this happened. A woman who witnessed the whole ordeal posted her experience to facebook, below are the screenshots of that story.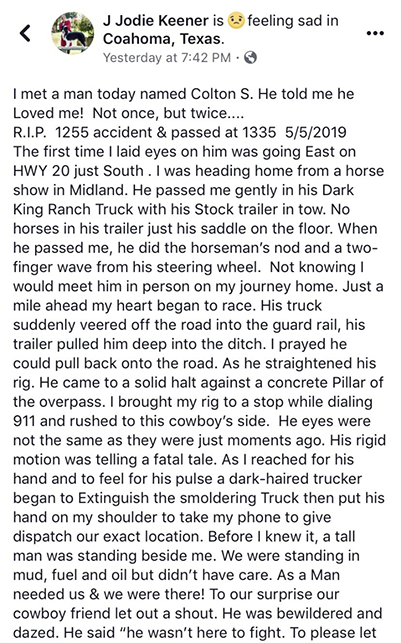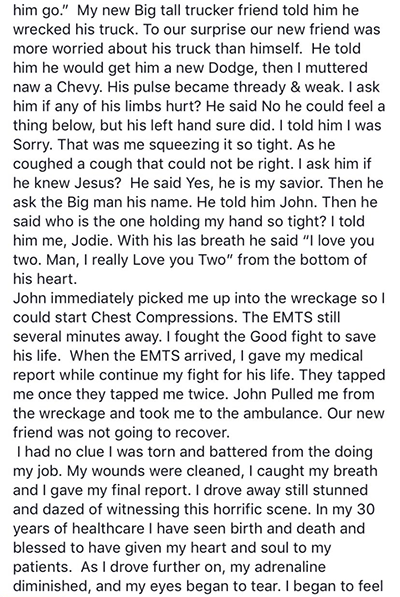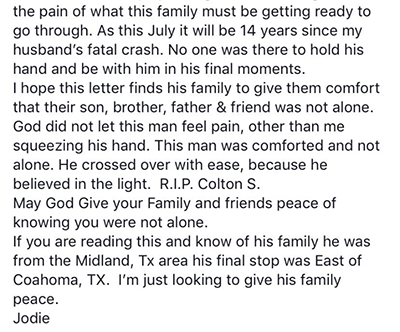 This whole situation is heartbreaking, no matter what he did, he didn't deserve that. He didn't deserve to die, nor in that manner. He deserved a chance in life, an oppurtunity to grow.

My anxiety about jayce & me getting shit for this proved unnecessary, as the person who is getting a lot of threats is the girl who posted the video of him spewing hate speech to twitter, which is unjustified. She did not cause his death, but these people are angry and mourning and looking for something/one to blame for this. I don't know, it's so weird holding so much hate in your heart for someone for so many years and then suddenly it turns into numbness. I just want to let the situation rest. What he's done to me and others over the years doesn't matter now, he's dead.

This is so surreal man, i'll update if I get any new information but as of now I guess that's it. I hope things are well in your life, see you later.