---

I'm liking how I organized my last post so I think I'm going to continue doing it like that.

I hope you're doing well! To be honest I have not existed these past few days, LMAO. My brain feels like scrambled eggs.

I also discovered that I have a deep love for vanilla honey bunches of oats cereal... yum. Anyways, here's what I did this weekend:

Friday: Played The Sims 2 all day and went to Numbers (duh

) with Amy and Kiersten.

Saturday: I woke up feeling like shit because I was hungry so I texted Amy and we went to Burger King. While we were there we started talking about Build-A-Bear and spontaneously decided to go to the mall and buy one. I got a teddy bear and Amy got a rabbit, I named mine Mr. Pickles and he smells like cupcakes.

It was so much fun. Here's some pix from that day: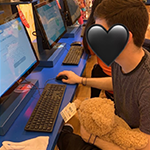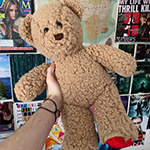 Sunday: Took LSD for Kiersten & Korrin's birthday with them and Jozelyn. I haven't done it since 2017, it was so much fun. The LSD came in a sour patch kid and I felt it pretty strongly for about 12 hours. The lasting effects didn't wear off until I woke up this morning.

There was so much going on, we were all acting like crackheads hahaha. I just remember telling everyone that I was a real estate agent. The funniest moment was when I accidentaly trapped Jozelyn's cat in her pantry. Joz opened the door, the cat bounced out, and she just says "... That's showbiz!". It was so dumb but I was on the kitchen floor crying in laughter. Here's some pix from that night: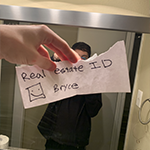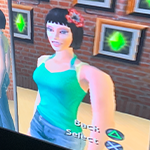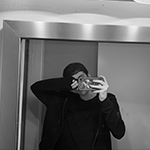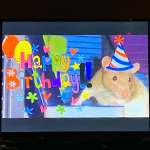 Monday: I didn't sleep from Sunday - Monday so those days kinda blended into one.

At like 7AM I started watching New York Goes to Work on youtube and finished the entire first season around 10AM and decided to go home after that. Walking outside was like leaving the vault in Fallout 4.

I had to get my eyes checked at 4PM so I slept for a couple hours until I had to get ready, I felt disconnected from reality & really depressed. Amy made everything better though, we hung out and she went to my eye appointment with me. Afterwards we went to a small get together / bbq thing and I underestimated Jack Daniels as it was my first time trying it and had 3 shots at once. It's safe to say I was actin' a fool. It was a lot of fun though, everyone was so nice and so much fun and there was a ton of good food. I passed out on the couch for like an hour before we left. I got home around 1AM and ate some animal crackers before passing the fuck out.



Today: I was supposed to go to IKEA with my grandparents but my grandpa isn't feeling well. I slept in until 12, took a shower, smoked a bit, now i'm here. Hello.

I'm probably just gonna play Half-Life 2 and Counter-Strike: Source today, I'm feelin' nostlagic.

Uhhh wellll... that's about all going on right now. I'm gonna go get something to eat, I will update again next week. I hope you have a good day!

See ya l8r.



"Oh, there ain't no love, no Montagues or Capulets. Just banging tunes and DJ sets and dirty dance floors and dreams of naughtiness!"